Disney's latest cruise ship, the Disney Fantasy, was christened this week. I don't particularly care that much, but I do love seeing celebrities with Disney characters, and Neil Patrick Harris is adorable with Minnie :D More famous people with Minnie and Mickey
here
!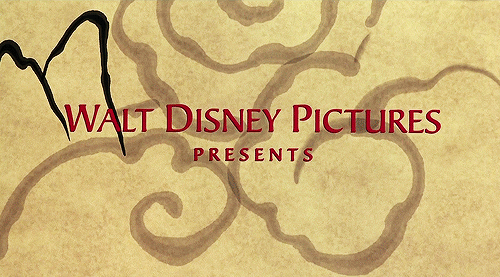 This post
was the funniest thing I've seen all week.
So in case you're still not excited for Brave, you should watch this Japanese trailer. Here's a rough translation I found from
lilyliqeur
on tumblr:
Narrator: From long ago, the humans and the forest lived peacefully together…Until the laws of the forests were broken.
Writing: Born as princess…

Queen Elinor: Listen here, Merida in order to be a proper Queen, you need refinement/elegance and endurance.

Writing: A Girl who fights for her freedom

Merida: Living like this every day is too constraining.

Writing: Her name is Merida

Merida: Please, let me meet the witch

Witch: Tell me your wish

Merida: I want to be free

Witch: This is a charm that will change your fate.

(I can't understand what that deep voice is saying, unfortunately)

Queen Elinor: This is very sinister… The forest is making an uproar

King Fergus: What on Earth is going on?

Writing: The humans must follow the laws of the forest

Random character: The law of the forest has been broken. This means war!

Queen Elinor: What exactly did you do in the forest?

Merida: This is all my fault…

Queen Elinor: Long ago, the laws of the forest was broken by a Prince who used magic, and because of that the kingdom crumbled.

Merida: Is this the forest's curse?

Merida: Help me!

King Fergus: The time has come!

Merida: I have to protect the kingdom.

Witch: You won't be able to reverse the curse once the sun comes up.

Background character: Hurry! To the forest!

Queen Elinor: Merida!

Merida: Mother!
So yeah, that sounds awesome. Much more plot and excitement than the American trailers/clips!
This is not a real movie, sadly. Instead, it's some excellent photoshop work by an artist named Pascal Witasze
k. Sad, but still very cool.