Another week, another roundup! Sorry it's a bit late.

A new still has been released from Brave! It's Merida and her family, that would be Merida in the cowl I believe. It's hard to believe she can fit all that fabulous hair under there haha. There's also going to be a new trailer tomorrow, so that'll be in next week's roundup. So excited!

Here's a short clip from the Toy Story short "Small Fry" that will be shown before The Muppets in theaters!
Speaking of Toy Story, Hong Kong based clothing design company bossini has just released pictures of their upcoming Toy Story lines, which you can see
on their facebook
. It's a little silly, but very cute, and pretty pricey!
Be prepared for all Holidays all the time around here for the next two months. This is what Disney Imagineers have in planning for Cinderella's castle during Magic, the Memories, and You during this festive season. It looks
amazing
. They're also doing something similar to Small World in California, for more
click here.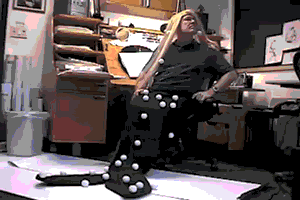 And last, but certainly not least, Glen Keane the blonde wigged motion capture mermaid. Beautiful. See you next week!